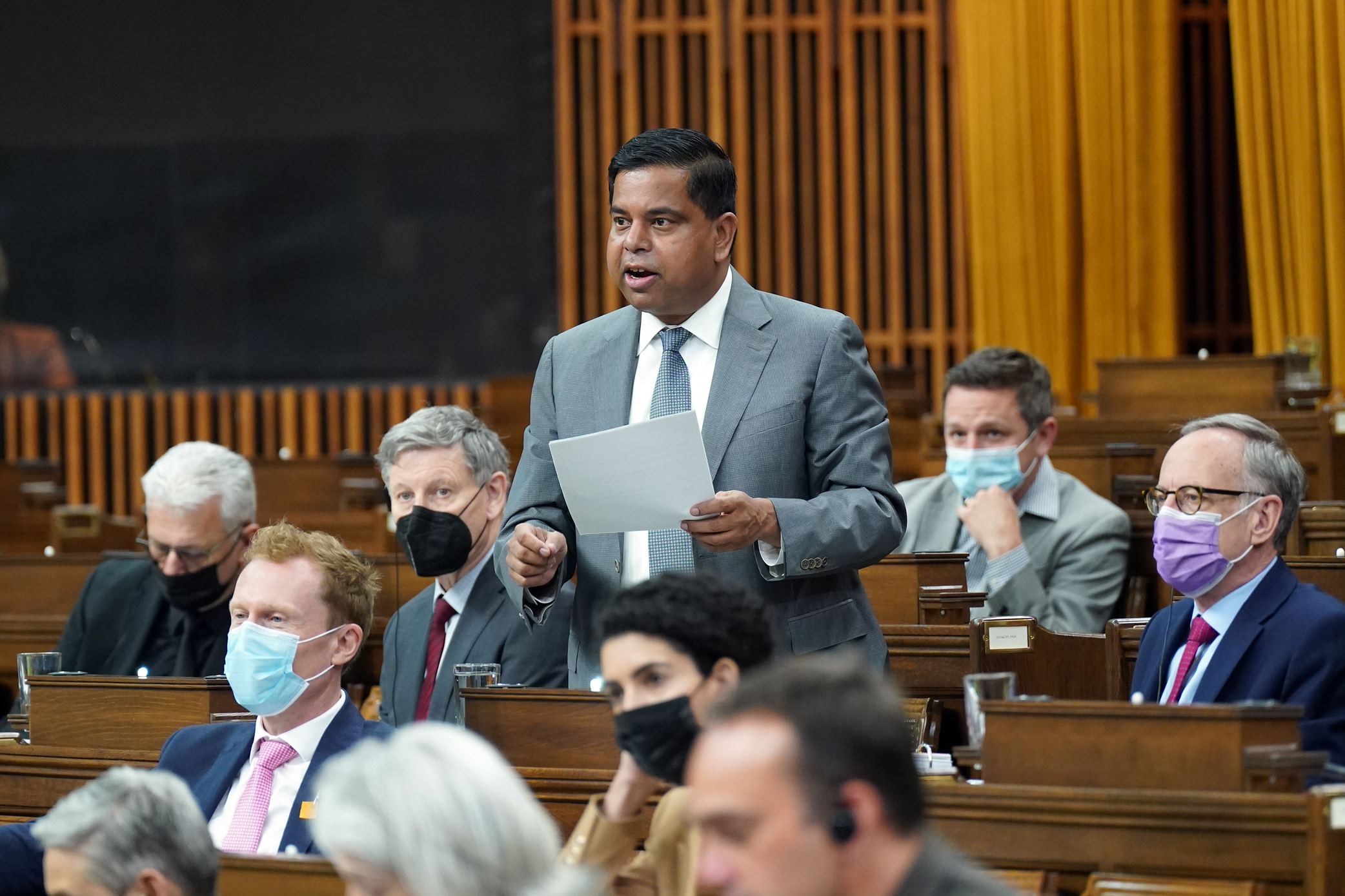 Gary Anandasangaree is the Member of Parliament for Scarborough—Rouge Park, a role which he has proudly served since 2015. In addition, he is the Parliamentary Secretary to the Minister of Justice and Attorney General of Canada, the Honourable David Lametti. Mr. Anandasangaree is passionate about achieving criminal justice reform in Canada, to address the over-incarceration of Indigenous, Black, and Racialized Canadians in our prison systems. In this role, Mr. Anandasangaree supported Bill C-5, which will repeal several mandatory minimum penalties, and will allow for the greater use of conditional sentences, especially in cases of low-risk offenders. Importantly, Mr. Anandasangaree believes that rehabilitation, not incarceration, is an effective tool for deterring crime and keeping our communities safe, even more so for low-risk and first-time offenders. As of Friday May 20, Bill C-5 successfully moved onto the Report Stage, and is now one step closer to becoming a law in Canada. The passing of this legislation will cause dramatic change across our country, and is a step in the right direction towards finally addressing the systemic racism present within the Canadian criminal justice system.
Mr. Anandasangaree previously served as Parliamentary Secretary to the Minister of Crown-Indigenous Relations, from 2019 to 2021. In this role, he believed that it was crucial for the federal government to work in partnership with First Nations, Inuit, and Métis Peoples across Canada, in order to adequately address the issues and needs most important to our Indigenous communities. He traveled across Canada to meet with Indigenous leaders, activists, and individuals to engage with in consultations. Mr. Anandasangaree supported Bill C-15, an Act respecting the United Nations Declaration on the Rights of Indigenous Peoples (UNDRIP). This monumental Bill provides the federal government with the necessary framework to support, protect, and uphold the rights of First Nations, Inuit, and Métis peoples across Canada. The passage of Bill C-15 ensures that the federal government will work to address the injustices and discrimination faced by Indigenous Peoples in Canada. The implementation of the UNDRIP is a step towards achieving reconciliation with Canada's Indigenous communities, as it is an important call to action made by the Truth and Reconciliation Commission of Canada.
In his previous capacity as Parliamentary Secretary to the Minister of Canadian Heritage and Multiculturalism (Multiculturalism), Mr. Anandasangaree supported the development of Canada's National Anti-Racism Strategy, which addresses the systemic racism and discrimination present in Canada. This strategy will assist the federal government in identifying and removing barriers, ensuring that all Canadians are able to reach their fullest potentials, regardless of race. This strategy will also help ensure that Canada becomes a truly inclusive and equitable country for all. As a result of this strategy, the federal government has already invested $4.6 million to create an Anti-Racism Secretariat in the Department of Canadian Heritage, which oversees the approach of the federal government and ensures accountability. Mr. Anandasangaree also supported Bill C-91, an Act respecting Indigenous languages. This Bill aims to protect and promote Indigenous languages in Canada. Its passing has led to the development of the Office of the Commissioner of Indigenous Languages, which works directly with Indigenous governing bodies and organizations to support the language initiatives self-determined by Indigenous communities across the country. 
Mr. Anandasangaree has also tirelessly advocated on behalf of the Tamil community in Scarborough—Rouge Park and across Canada. In October 2016, Mr. Anandasangaree's Private Members Motion, M-24, received unanimous consent in the House of Commons, officially recognizing January as Tamil Heritage Month. In May 2022, Mr. Anandasangaree's motion to officially recognize May 18 as Tamil Genocide Remembrance Day also received unanimous consent in the House of Commons. Canada is now the first national parliament in the world to do so.